Paul Ellinger is one of the most requested coaches in a cappella singing today. He is a perennial Harmony University Faculty member for the Barbershop Harmony Society (BHS) and is the creator of the Wavebox Singing holistic approach to singing which has gone viral with singers of all styles (and now even instrumentalists are utilizing the Wavebox approach to music). Paul is also the creator of the popular Supercharging Your Chapter outreach which helps Non-Profit organizations to grow, be relevant in their communities and helps singing groups to sing at higher levels more quickly and more consistently.
By way of example, over 15 choruses have won most improved, some twice consecutively and looking for their third! Quartets that have been trained in Wavebox have seen some of the largest one-year increases of placement in Barbershop Harmony Society history. Additionally, 7 choruses brought Paul in for a one-day Wavebox Singing Regional training event. Only two of the participating choruses had previously qualified for International and some were placing last or second to last in their area. Three months later, all 7 chapters qualified for International. Possibly the more impressive point is that Paul didn't even work their contest sets; he focused solely on increasing their core competency so that every song now sings at a higher level and not just a scant few.

And when it comes to growing chapters, every single chapter that has followed the growth path shared by Paul has grown, establishing a staggering 100% success rate.

Paul has created the Performance Sphere which distills "performance" into one elegantly simple concept allowing groups to discover why they are stalling in their progress and how to break through those perceived
"glass ceilings" and move forward.
And now, Paul has created "The Cycle of Improvement", an approach to greater improvements over time wherein all of the concepts build off from one another creating a clear "Roadmap" to ongoing improvements.
As a performer, he won a District Championship singing lead with Chordiology and has more than 300 performances to his credit with the quartet. He also sang with the 5-man contemporary a cappella group, elmoTHUMM, who won the Harmony Sweepstakes Chicago Regional, were Harmony Sweepstakes National Finalists, performed through two rounds of America's Got Talent, sang for the President of the United States by request, had over 300 stage performances all around the country, once performed 40 shows in 40 cities in 90 days, were given contracts to be on the NBC show The Singoff and earned between ¼ and ½ of a million dollars during their decade long tenure together.
Paul has presented numerous Master Classes at International Competitions, coached in many of the Areas and Regions of both Harmony Inc. and Sweet Adelines International, coached in all 17 Districts in the BHS, coached in over half of the States in the U.S., nearly half of the Provinces of Canada, on Cruise ships, and as far as Singapore, Australia and Indonesia. Paul has performed with both the Nylons and members of Rockapella, is a pursued guest writer for the BHS Harmonizer, is the past Marketing VP for the Pioneer District of the BHS, is the past Membership Vice President for Pioneer District, is a past member of the BHS membership task force, past Chorus Director Development Vice President, past Executive Vice President and President of the Pioneer District, and is a member of the Pioneer District Hall of Fame.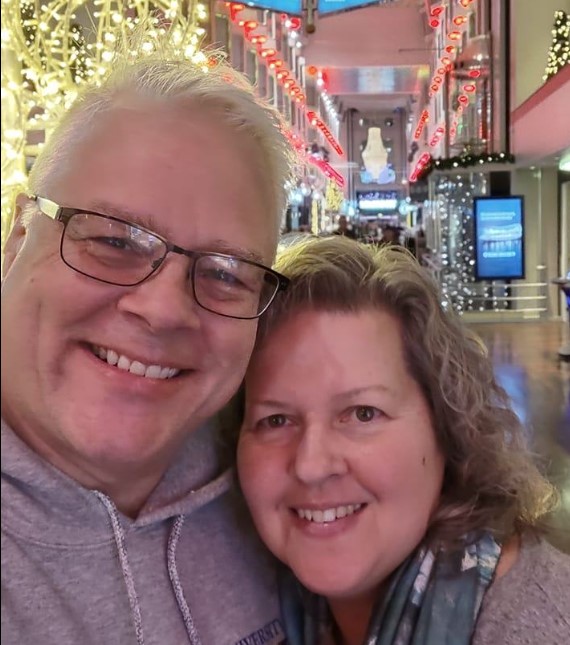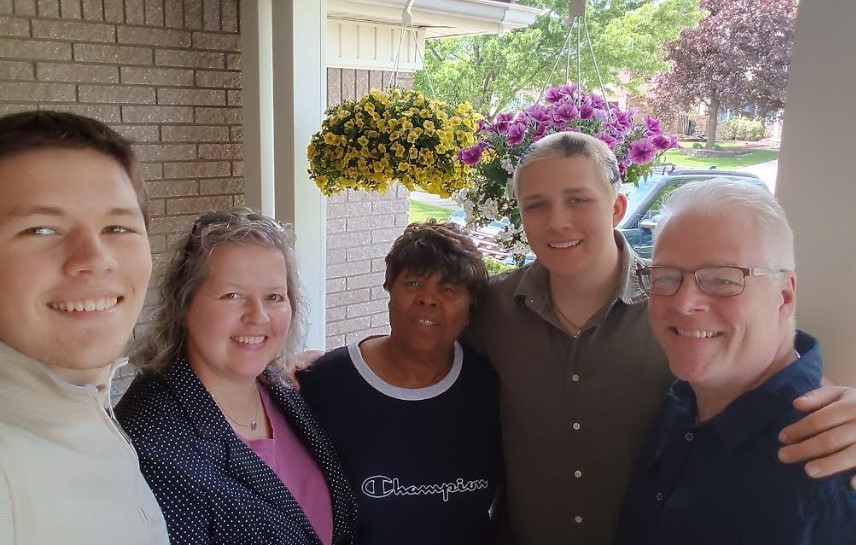 Family pics:  Paul and Amy.
Jackson, Amy, Grandma Dot, Parker, and Paul.